Organic Spaghetti Cipriani
The italian eating icon. ours are slightly thicker. we love them meaty and 'al dente'. as for all artisanal pasta it is always better to monitor their consistency and even drain them a fraction before the indicated cooking time on the package
Cipriani durum wheat pasta is produced with 100% Italian organic semolina and its processing is made to preserve all the nutritional qualities; the very high protein index gives the pasta high elasticity and a good cooking resistance. Furthermore, thanks to the use of the copper die, a product with a rough texture is obtained that favors the absorption of the condiment.
Ingredients
Organic durum wheat semolina.
The Traditional Recipes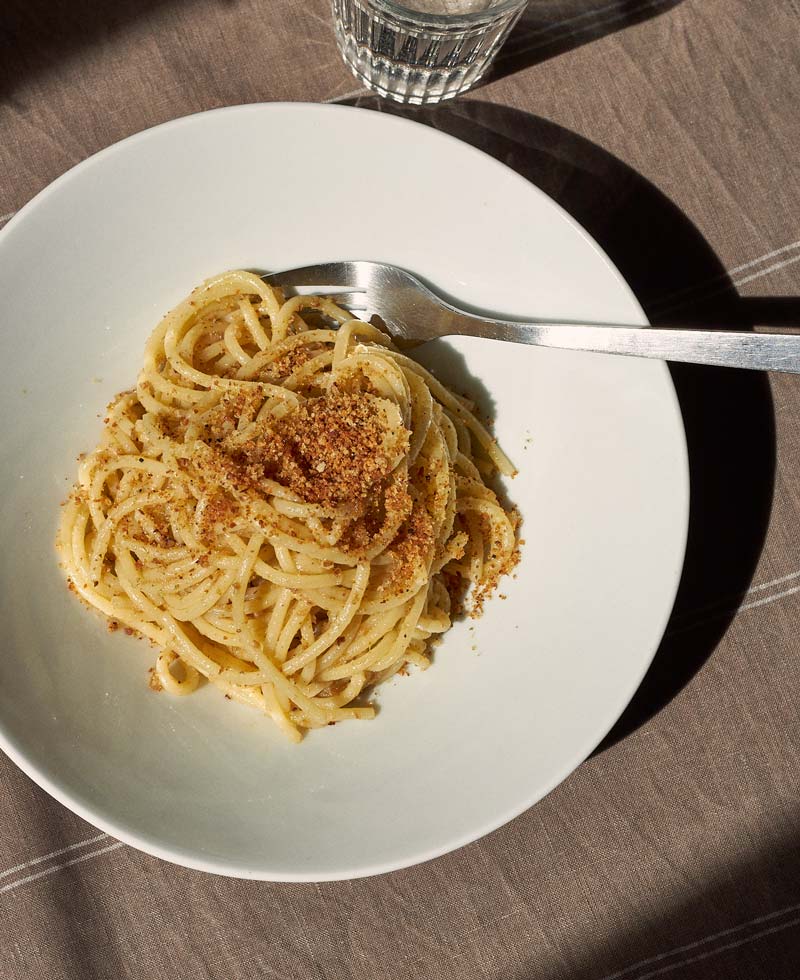 Spaghetti with Oil and Hot Pepper
This dish is one of the few combinations of French and Italian cuisines on our menu.
The pasta and the ham are Italian; the sauce and the cooking method are French. It has
become a classic of Harry's Bar because everybody likes it so much.


SERVES 6 AS A FIRST COURSE OR 4 AS A MAIN COURSE
1 pound spaghetti (450g)
salt
1/2 cup olive oil (125 ml)
1 garlic clove, crushed
2 teaspoons hot red pepper flakes or to taste
Bring a large pot of water to a boil, add salt, and cook the spaghetti until al dente, about 8 minutes. Drain well in a colander.
Meanwhile, heat the oil in a large skillet over medium heat, add the garlic, cook until golden, about 30 seconds, and discard it. Add the drained spaghetti, the pepper flakes, and some salt and toss well. Serve immediately. This pasta is served without grated cheese.