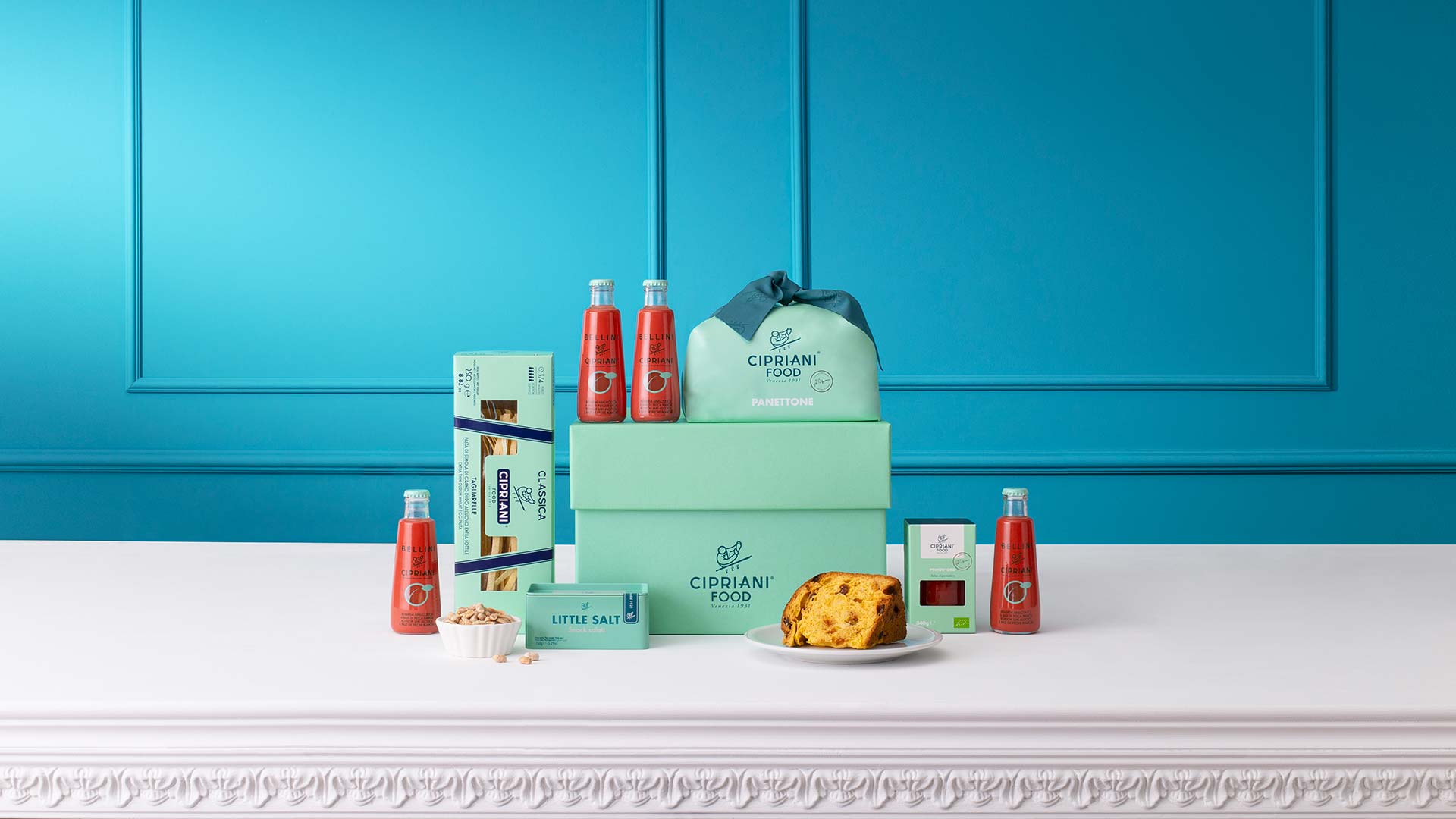 CIPRIANI FOOD'S CORPORATE GIFTING
A CULINARY JOURNEY LIKE NO OTHER

Tailor-Made Selection
With Cipriani, you have the freedom to personalize the contents of your gift box. Choose from an extensive assortment of Cipriani Food products.


Wide Selection
Whether it's a birthday, anniversary, holiday celebration, hiring welcome or a gesture of appreciation, we offer various gift boxes to suit every occasion. You can also add a personal touch by including a heartfelt message.

Corporate Gifting
Impress your clients and business partners with our specially tailored corporate gift boxes. Showcase your thoughtfulness and strengthen professional relationships with a taste of Italy's finest flavors.


Timely Worldwide Delivery
We also offer timely delivery options to ensure your gift arrives right on time. Whether you're shopping for friends, family, colleagues, or yourself, Cipriani Food Gift Boxes are the perfect choice for expressing your sentiments with a touch of culinary excellence
At Cipriani Food, we take the art of gift-giving to a whole new level with our exquisite range of gift boxes. Each box is carefully curated to showcase the finest products, all proudly bearing the renowned Cipriani brand. From the Alcohol Free Bellini to the delectable fresh egg pasta, and from mouthwatering biscuits to the heavenly meringues from Harry's Bar, our gift boxes promise an unparalleled culinary experience.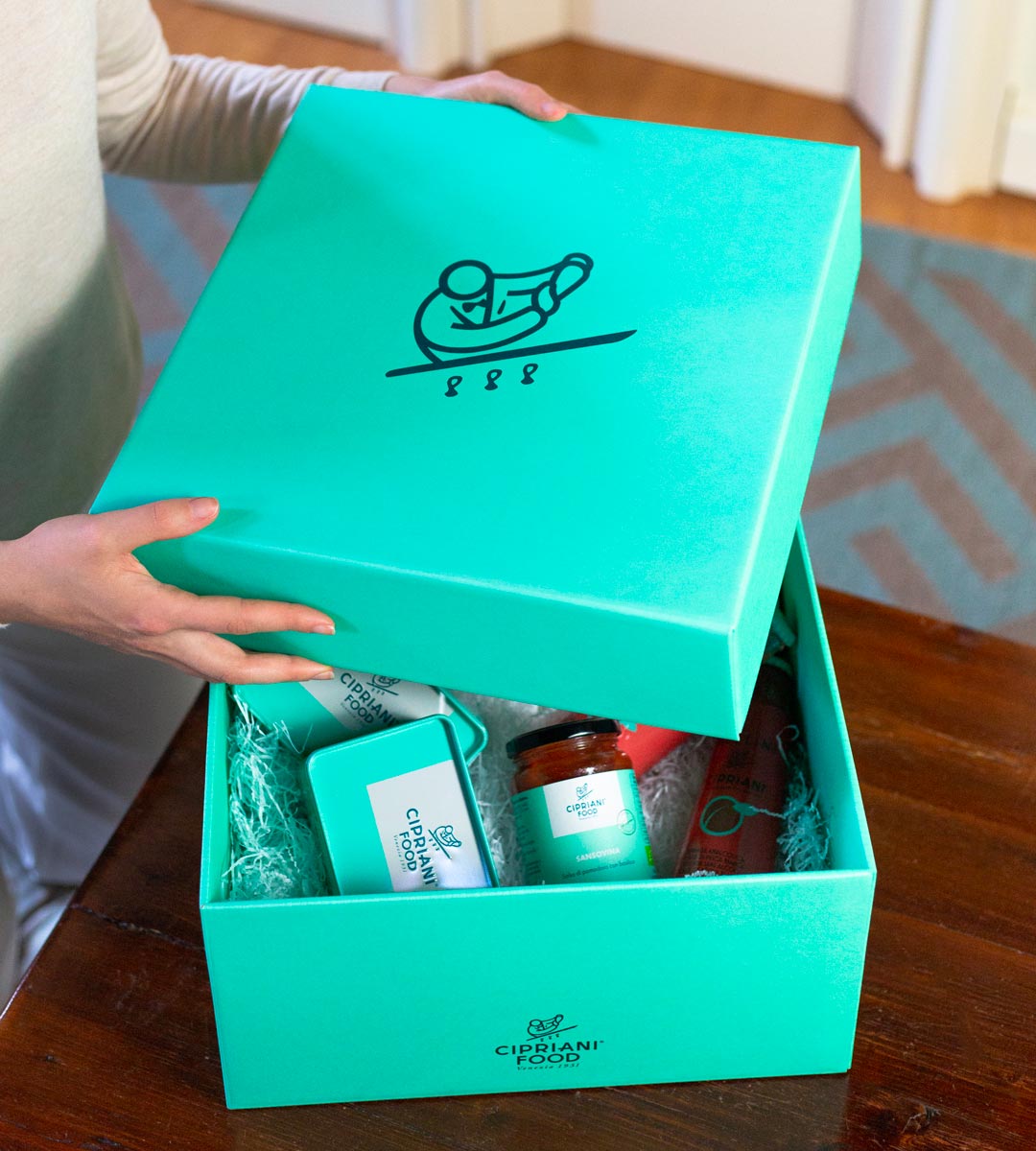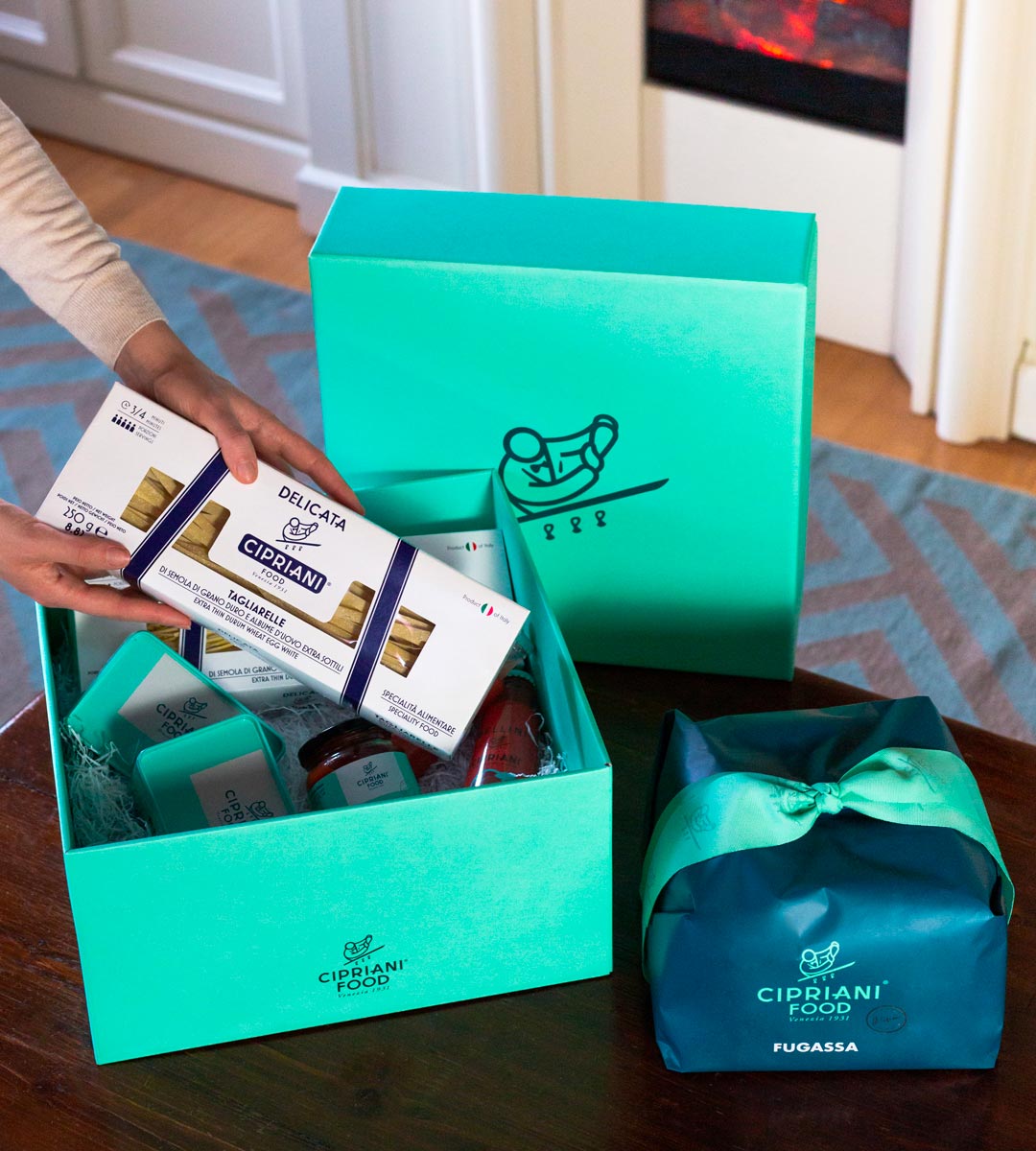 We believe that corporate gifting should be a reflection of your company's values and appreciation for your clients, partners, and employees. Our gift boxes are thoughtfully designed to convey your sentiments in a tasteful and elegant manner. Whether you're looking to express gratitude, celebrate a milestone, or simply extend warm wishes, our products are guaranteed to leave a lasting impression.
What sets our Corporate Gifting Service apart is the ability to personalize each gift box to cater to the unique preferences and requirements of your recipients. Our team of dedicated professionals is here to assist you in crafting the perfect assortment, ensuring that every gift feels tailor-made for its recipient.

With Cipriani Food's Corporate Gifting Service, you'll effortlessly elevate your gifting game and foster stronger connections with those who matter most to your business. Let us be your partner in making a lasting impression through the art of culinary gifting.
Contact us now to explore our exclusive range of gift boxes and create a memorable gifting experience that will be cherished for years to come. Together, we'll make every gifting moment a true celebration of taste and refinement.