A SIMPLE SYMBOL OF FREEDOM, ITALIAN ART AND HOSPITALITY
Virgin Bellini Cipriani
1948, Venice.
The war has just ended. In the streets, in the air, the tension of the years of oppression can still be felt and the newfound freedom is welcomed as a daily celebration. At that time Giuseppe Cipriani was in his Harry's Bar, a place that was already famous and celebrated even though it had only opened its doors seventeen years earlier.
There he had an intuition. To dedicate a cocktail to peace. And to do so by creating a drink on the notes of the sweet, fresh flavour of the peach whose pulp becomes the main ingredient.

As chance would have it an anthological exhibition dedicated to Giovanni Bellini the famous Renaissance painter also known as Giambellino was being held at the Doge's Palace in St. Mark's Square. In the colours and spirit of those paintings Giuseppe Cipriani saw an assonance between the chromatic texture and the idea behind his cocktail. And so the two works became one and the most famous aperitif of the century was born: the Bellini.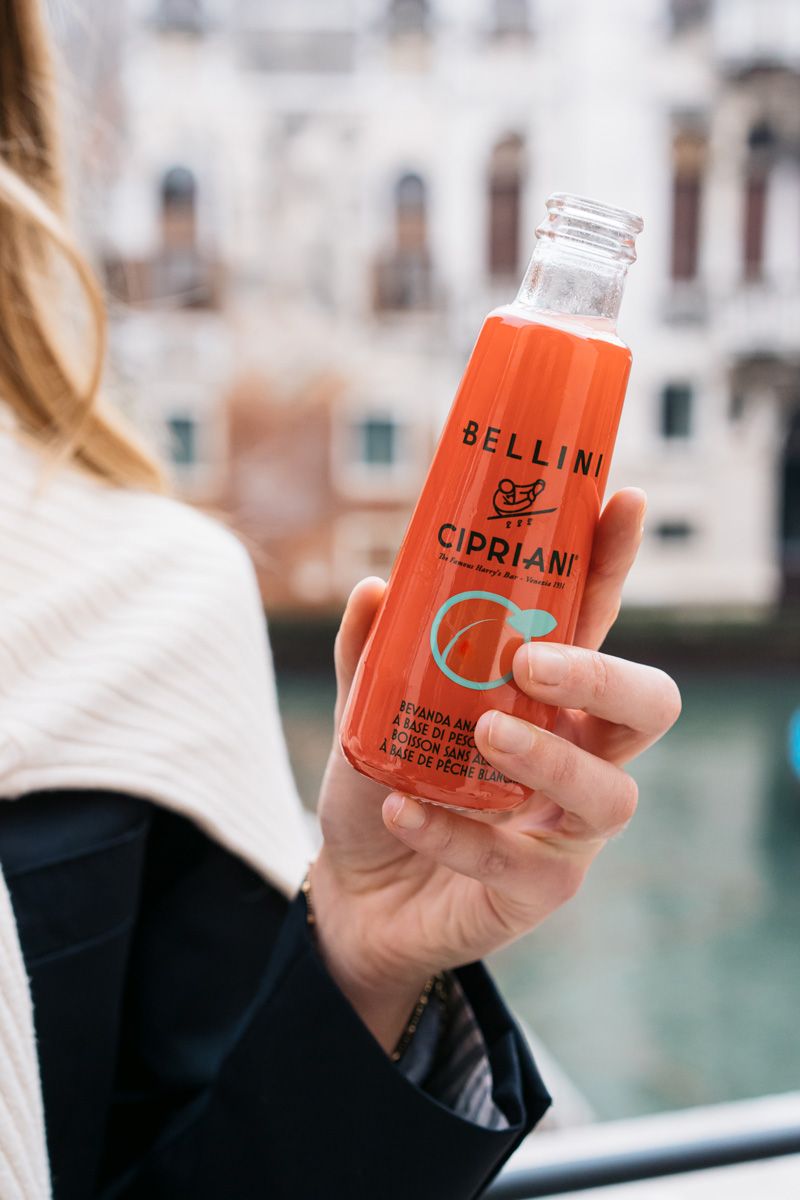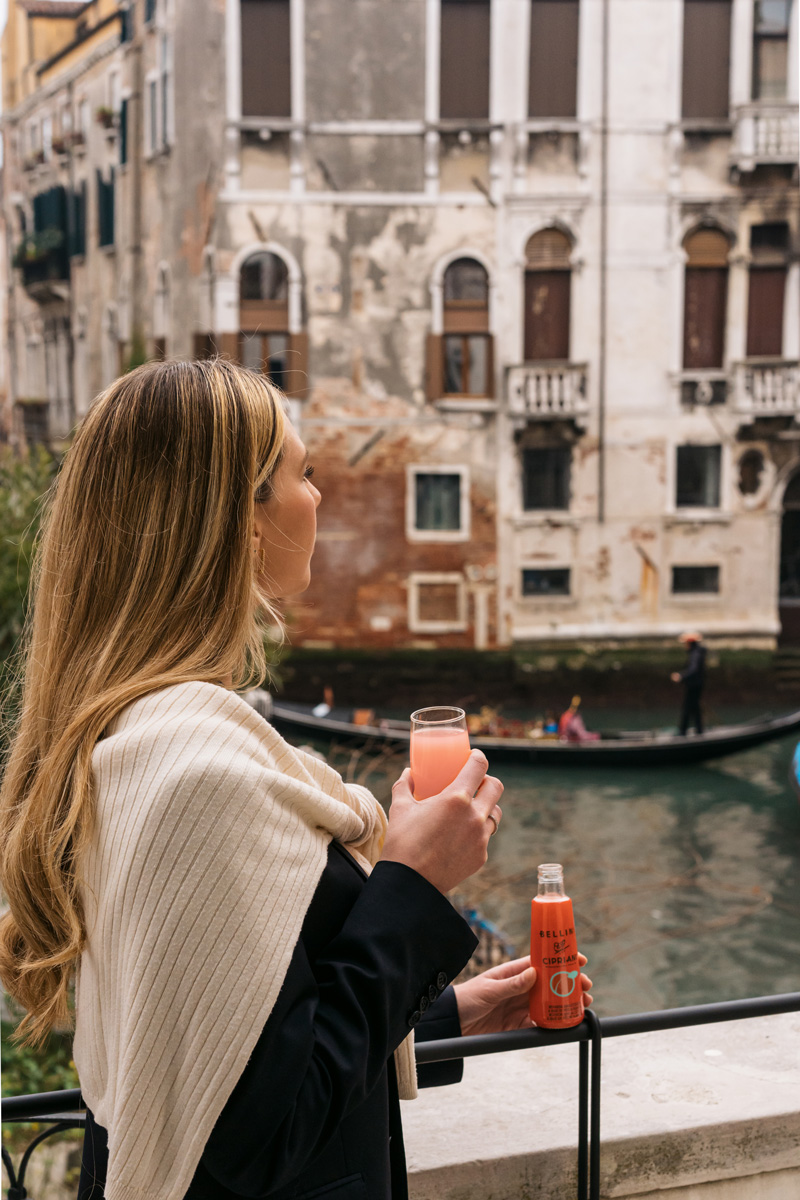 Cipriani's non-alcoholic Bellini is a product with a joyful taste that is enhanced by the sweetness of the peach. It has a pinkish colour, reminiscent of the fleshy freshly picked and pitted fruit. The scent is soft and light and immediately makes you happy. This artistic combination of senses results in a serene emotion.
Like a taste of freedom and peace. Precisely the thoughts that Giuseppe Cipriani wanted to dedicate to his customers and the world in 1948.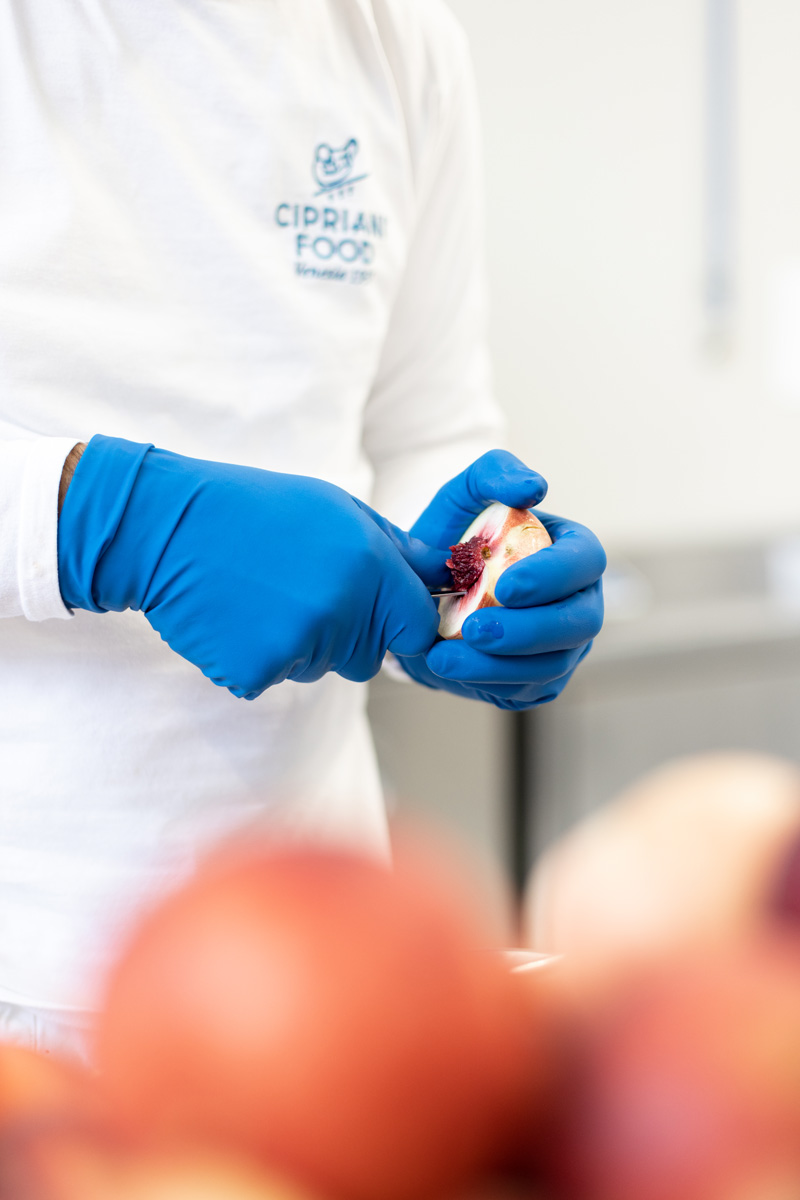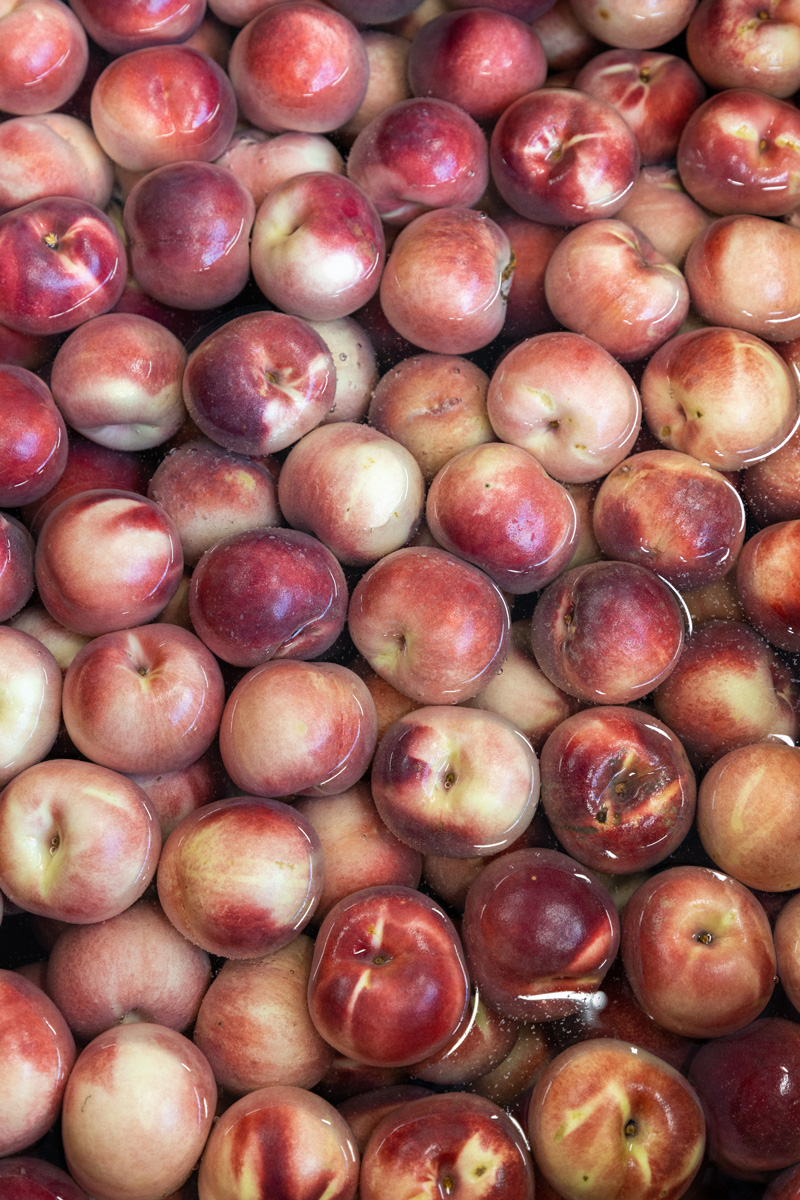 Caring is a priority value for our company, and with the Virgin Bellini we have chosen to make the most of it, taking to heart the sustainability of each production process. Starting with the choice of the best raw materials, tasty ripe white peaches, continuing with the attention to the processing, which takes place in Italy, under the scrupulous controls of our quality experts, with a watchful eye to the welfare and safety of the workers involved, as well as to the sparing avoidance of waste, thus protecting the environment.
Above all, our focus is on offering all our customers not only an excellent and delicious product, but one that is first and foremost safe, healthy and sustainable, aimed at the well-being of both body and soul.
After all, we have been serving our customers exactly as we would like to be served ourselves since 1931.